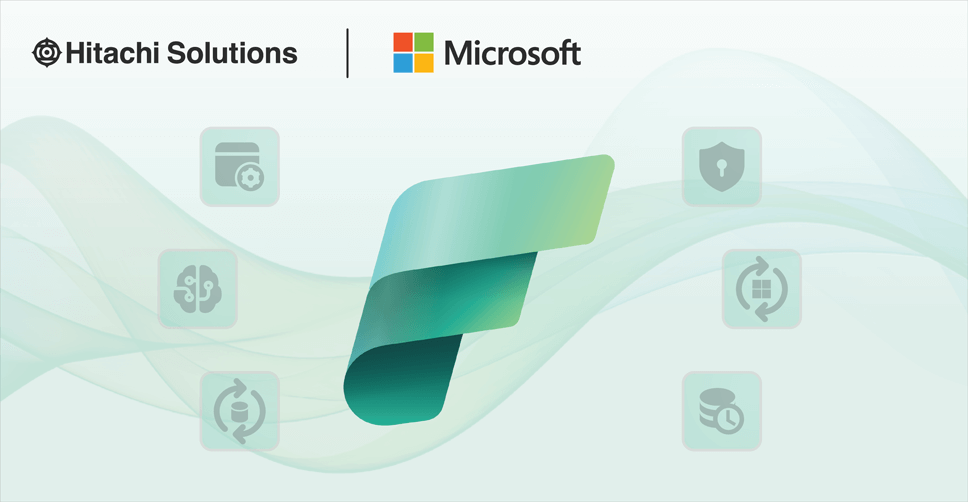 Microsoft recently made the huge reveal of Fabric, an innovative and game-changing platform designed to help businesses consolidate and unify their various data into a single source.
The platform is built to streamline data management and processing, allowing businesses to harness the power of their data to make better, data-driven decisions. This single platform provides powerful capabilities that can transform the way organizations interact with and utilize their data. Fabric integrates all your data sources onto a single platform, empowering data and business professionals alike to unlock the potential of their data and lay the foundation for the era of AI.
With a comprehensive platform like Microsoft Fabric, organizations can address their data challenges head-on and realize the full potential of a data-driven future. By embracing the capabilities of Microsoft Fabric, businesses can unlock the benefits of unified data management, gain a competitive edge in the market, and drive growth in today's rapidly changing business landscape.
Now that all sounds well and good, but the proof should be in the pudding, right? Luckily, your teams can experience the power of Microsoft Fabric today in public preview – and there are a ton of reasons you should – but we've put together a list of the top five reasons to get started immediately with public preview.
1. Simplifying Data Management with a Unified Data Platform
One of the principal challenges that many organizations face with their data is the existence of data silos. Data silos occur when different departments or teams within an organization store and manage their data separately, making it difficult to access and analyze data across the entire business. Microsoft Fabric is designed to break down these silos and provide a single, unified data platform for all data sources, simplifying data management.
With Microsoft Fabric, organizations can consolidate their data sources and easily manage and process data from various applications like CRM, ERP, IoT devices, and more. This unified approach to data management allows organizations to have a comprehensive, real-time view of their data, enabling them to make more informed decisions and eliminate the inefficiencies that occur due to siloed data.
2. Harnessing the Power of AI and Advanced Analytics
Microsoft Fabric is built with advanced analytics and artificial intelligence capabilities at its core. By integrating these powerful technologies into the platform, Microsoft Fabric allows organizations to gain deeper insights and uncover hidden intelligence within their data leaders can use to make informed decisions that improve customer service, products, sales, and more.
AI-driven insights can help organizations in various ways, such as optimizing resource allocation, identifying potential revenue opportunities, predicting future trends or potential issues, and improving customer experiences.
3. Streamlining Data Processing and Real-time Decision Making
In today's fast-paced business environment, making real-time, data-driven decisions is crucial for success. Microsoft Fabric provides organizations with the ability to process and analyze their data in real-time, giving them an edge in reacting to market changes and improving operational processes.
Microsoft Fabric is designed to handle large volumes of data and process it quickly, allowing businesses to derive insights faster and make data-backed decisions in real-time. This ability to analyze data in real-time can help organizations enhance their agility and efficiently respond to market changes or internal challenges.
Jumpstart Your Adoption of Microsoft Fabric
It's not difficult to see how Microsoft Fabric is a game changer. What may be less clear is how it can accelerate your data journey.
Get started now
4. Enhancing Data Security and Compliance
Data security and compliance are top concerns. Proper data management ensures that organizations can protect their intellectual property, secure personal and sensitive customer data, and comply with the increasingly stringent data protection regulations.
Microsoft Fabric is engineered with robust security features designed to protect your data at scale. By providing a single platform to manage data from various sources, Microsoft Fabric makes it easier for organizations to implement data security measures, monitor data usage, and ensure compliance with relevant data protection laws.
Additionally, Microsoft Fabric benefits from the comprehensive security measures provided by Microsoft Azure, ensuring that your data is always protected both at rest and during transit. The platform's security features help businesses maintain their customers' trust while avoiding potential legal liabilities.
5. Seamless Integration Across the Microsoft Ecosystem
Microsoft Fabric fits seamlessly into the broader Microsoft ecosystem, allowing organizations to easily integrate it with existing Microsoft-based tools and services like Dynamics 365, Power Platform, Office 365, and Microsoft Azure. This integration enables businesses to leverage and expand on existing investments in Microsoft technologies and eliminate the complexities of using disparate tools and solutions simultaneously.
By connecting Microsoft Fabric with these other Microsoft services, businesses can streamline their digital transformation and unlock greater value from their technology stack. For instance, with native integration with Power Platform, organizations can quickly build custom applications, automate workflows, and design intuitive dashboards to uncover hidden insights in their data.
6. There's a Fast Track to Fabric Adoption
For nearly two years, Hitachi Solutions has been working alongside Microsoft testing and developing Fabric. It gave us an insider's look at the power of this platform and plenty of time to get a deep understanding of this new platform and informed our creates of a unique offer that fast tracks your Fabric adoption.
In this engagement, Hitachi Solutions' technical experts will create a sandbox environment in your Azure tenant which includes Microsoft Fabric and Hitachi Solutions Empower Data Platform working in tandem to accelerate cloud-enabled data workloads while our experienced advisory consultants work with you to outline a path for your organization to quickly adopt Fabric into your business processes once it becomes generally available.
Moving now gives you the advantage of learning Microsoft Fabric before it is generally available, allowing your organization to get further in reaching your potential without architectural risk.
Now is the time to get started with Microsoft Fabric and take control of your organization's data to secure your position as a leader in the digital era. Click here to learn more about fast tracking your Fabric adoption.