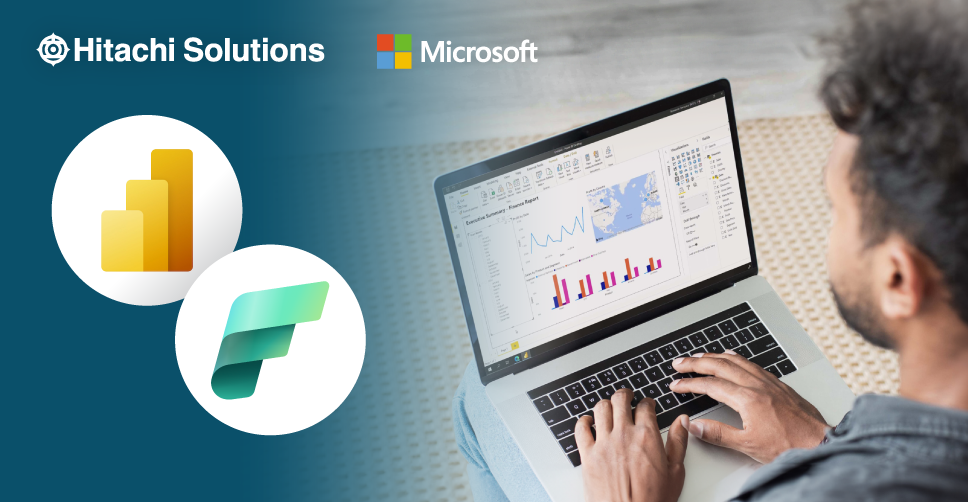 In the world of business intelligence, the landscape has undergone remarkable transformation over the years. One key player has been Microsoft's Power BI, a platform that revolutionized leveraging data and analytics for modern companies.
As Power BI turns eight this year, it has had a huge impact on the industry and continues to be a runaway Leader in the 2023 Gartner® Magic Quadrant™ for Analytics and BI Platforms.
The Success of Power BI
Power BI's popularity can be attributed to its exceptional blend of user-friendliness, robust features, and lightning-fast performance. Its intuitive interface and interactive visualizations allow technical and non-technical users alike to effortlessly slice, dice, explore, and share information, turning it into valuable reports and insights. It tackles democratizing data analysis, reducing dependency on IT teams and fostering a culture of data-driven decision-making.
Power BI's integration capabilities and cloud-based architecture strengthens its appeal. Seamlessly connecting to various data sources — from spreadsheets to cloud databases — ensures users can access and consolidate their data conveniently. And the integration within the broader Microsoft ecosystem, including Azure services and Office 365, has consistently kept Power BI at the forefront of modern analytics tools.
Introducing Fabric: A Game-Changer for Data Analytics
While Power BI has been a catalyst for making data accessible, there's a groundbreaking new platform on the horizon that is set to take business intelligence to new heights — Microsoft Fabric. Unlike traditional platform-as-a-service solutions, Fabric operates as software-as-a-solution. It simplifies the process of building complex analytical solutions by integrating various tools and technologies into a unified, cohesive environment.
Fabric addresses the challenges of data silos and complex integrations that have hindered analytics initiatives in the past. With Fabric, data engineers, data scientists, business analysts, and decision-makers can collaborate seamlessly on a single platform. This platform, known as the "one lake," serves as the foundation for Fabric's Lakehouse architecture. It allows users to perform deep analytics without the hassle of data movement.
How to Build Your Low-Code Muscles with Power BI and Hitachi Solutions
What does Fabric mean for your modern business?
Listen to The Podcast Now
Unleash the Power of Your Data with Power BI + Fabric
The convergence of Power BI and Fabric heralds a new era of data-driven decision-making. It's a dynamic partnership that empowers organizations to extract maximum performance and value from their data.
With Power BI's dashboards, users can effortlessly explore data trends, patterns, and anomalies. Its self-service analytics features allow users to unearth actionable insights without being data experts. The single-source-of-truth architecture of Fabric allows for the consolidation of data from disparate sources, ensuring data integrity and consistency across the organization. This means the data powering Power BI is not only visually compelling but also accurate and up-to-date.
The integration of Power BI with Fabric also introduces next-generation performance and scalability. Fabric's ability to connect directly to data lakes while maintaining Power BI's exceptional responsiveness creates the perfect bridge between extensive data storage and real-time analytics. This implies that complex analytical processes, even involving massive datasets, can be executed swiftly and efficiently, enabling organizations to derive insights in near real-time.
Fabric is a natural evolution of Power BI – building on its strengths while addressing its limitations and expanding its capabilities. It provides a more robust and scalable platform for data analytics, modeling, and collaboration, making it an attractive choice for organizations looking to take their data-driven decision-making to the next level.
Ready for The New Paradigm?
While Fabric is still in active development, now is the time to prepare your environment for the dynamic shift — because the future of business intelligence has never looked more promising. To help, Hitachi Solutions pulled together an expert panel of data and analytics specialists in a recent EXCHANGES podcast. It's an informative session full of valuable insights:
Tune in as our knowledgeable team, who have been in the industry for years, dives deep into the collaborative features of Power BI and Fabric, the many benefits and use cases, and the potential impact of this revolutionary solution for customers.
Learn how to seize this moment by embracing education and training to ensure you are well-prepared to harness the potential of Fabric's transformative capabilities.
Hear how leaning into the expertise of partners like Hitachi Solutions can help fast-track the benefits. For example, we offer Fabric in a Day and Analytics in a Day workshops that are designed to help you understand how to align your initiatives with existing strategies, goals, and technologies.
Kickstart Your Analytics Initiatives with Hitachi Solutions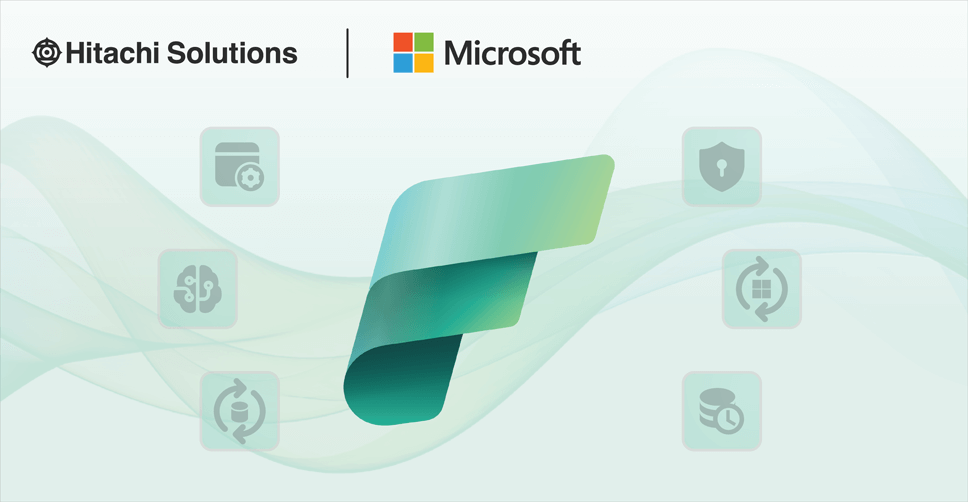 As Microsoft Fabric nears general availability, now is the time to begin exploring its potential impact on your organization's data consolidation and unification efforts. Hitachi Solutions has been closely involved with Fabric's development for two years, providing testing and feedback to the Microsoft Fabric product team. This helped them refine and enhance the platform, while upleveling our team and positioning us as a top Fabric partner.