FEATURED Blog
Debunking the Myths About Managed Services
Managed Services is back in style, for good reason. What started in the 90's as a solution for Break/Fix IT, Managed Services is rapidly re-emerging as an integral solution for companies looking to stay ahead of the curve in adopting and maintaining new technologies
Read the

Blog
Still relying on your in-house IT team to maintain your systems? It might be time for a change.
Technology has come a long way since the days of break/fix IT, and the reality is that most internal IT services aren't equipped to keep up with the pace of innovation. As a result, many organizations find their IT to be reactive rather than proactive, and their systems struggle to keep up with the demands of a growing business in a digital world.
If you've ever scoffed at the idea of outsourcing support to a third-party provider because you think your current IT structure is fine or because of concerns about cost, now is the time to reconsider. There are numerous benefits to managed services, especially if you're using a system like Microsoft Dynamics 365.
What is Managed Services?
Before we dive into the advantages of the managed services model, let's go over the basics.
The term managed services refers to the practice of outsourcing business administration and management responsibilities to a third party. You'll notice that this definition isn't specific to IT — that's because managed services can describe anything from supply chain management to marketing strategy to call center operations. That said, managed IT services is the most commonly referred to type of managed service and will be the focus of this article.
For examples of managed IT services, take a look at the graphic below: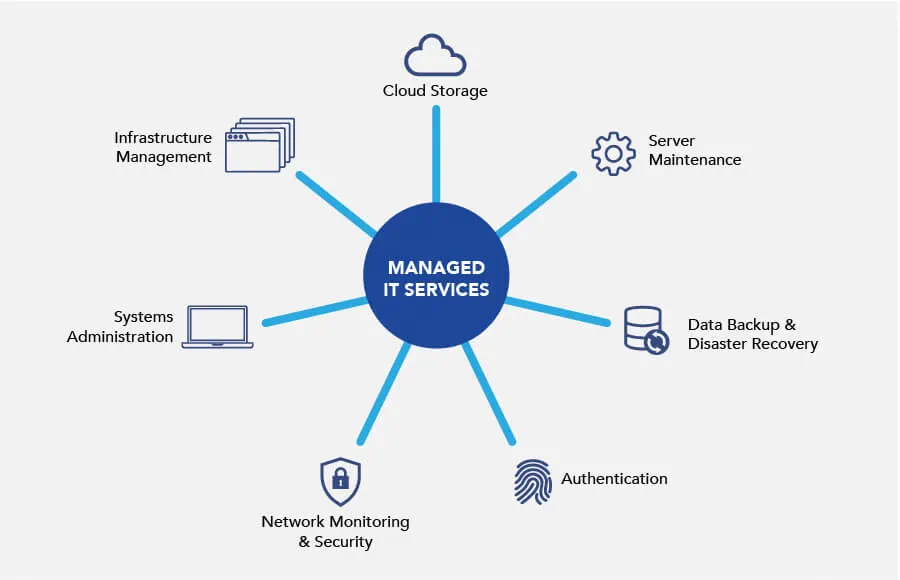 The demand for managed services has grown exponentially in recent years. The global managed services market was valued at $185.98 billion in 2019 and is projected to reach $356.24 by 2025.
This increase in demand can be largely attributed to small and medium-sized businesses (SMBs), who require access to the latest technology in order to maintain a competitive edge in their respective markets and to sustain their continued growth but lack the IT budget to meet those goals. The good news is that managed services enable SMBs to play at the same level as middle market and enterprise-level organizations, without overextending themselves — and that's only one of the benefits of the managed services model.
1. Focus on Core Objectives
As your business grows, so will your IT needs. Your IT team may be able to handle some of this increased workload but will most likely find themselves overwhelmed and unable to scale according to your business' needs, forcing you to assign additional responsibilities to employees who aren't on the IT team, which can distract from core business objectives.
One of the benefits of managed services is that it not only frees up your employees to focus on the jobs they were hired to do — it also enables you to fill in gaps as needed. A truly qualified managed services partner will offer a flexible service model that allows you to determine what level of service you require, whether that means just keeping the lights on or outsourcing your company's entire IT department.
2. Get the Expertise You Need
New technology means new problems — problems your existing IT team might not have the knowledge or experience to solve. Then there's the issue of management: Regardless whether your systems are in the cloud or on premise, you'll need a significant number of resources to support your business solutions, which poses an issue if your IT department is really a one-person shop.
Both of these problems can be solved by recruiting new team members, but the cost of hiring and training new employees can be astronomical — over $1,886 per employee for training alone. Plus, there's an ongoing IT talent shortage to contend with.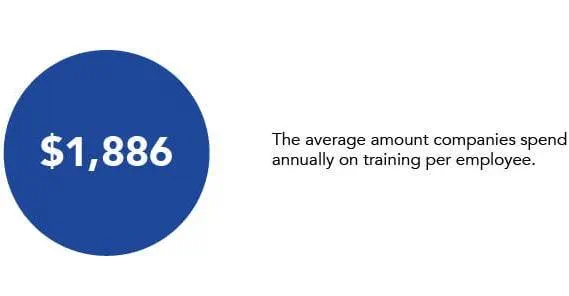 One of the key advantages of the managed services model is that it enables you to hire an entire team of IT professionals at a flat monthly rate. Certain Managed Services Providers (MSPs) even take a shared approach to managed services, meaning you can add or remove specialists from your managed services team as needed depending on the demands of each project. These specialists include technical, functional, architectural, and training consultants who can help you keep your systems up and running, as well as unlock their full potential.
3. Keep Costs Low
From a cost perspective, one of the clear benefits of managed services is that it lowers labor costs and eliminates the cost of hiring and training new IT staff. The ability to have skills available on a scalable basis is incredibly compelling, and most MSPs offer a hybrid model of onshore and offshore resources, which lowers the average effective rate and widens your resource base.
Best of all, since you sign a service-level agreement that's tailored to your organization's unique needs, you'll never have to worry about unexpected service costs. This will enable your organization to shift from a capital expense model to an operating expense model. Look for an MSP that has a solid strategic relationship with your solutions or cloud provider for additional savings; they'll be able to escalate and advocate on your behalf, so you can reinvest the money you save back into your business.
4. Scale up or Down as Needed
As your technology needs evolve over time, you'll need to scale your system either up or down to accommodate them. Fortunately, systems like Dynamics 365 are highly scalable by design, but you may still require additional assistance. MSPs can respond to changes in demand in real time, so you never have to worry about system downtime.
Be sure to look for an MSP that not only has hundreds of consultants available (and can bring on more as needed), but also offers advanced services such as proactive monitoring, upgraded services release management, reporting, and more to get the greatest value and scalability out of your partnership.
5. Receive Support Whenever You Need It
With an MSP, you never need to worry about availability because most MSPs offer 24/7 flexibility, on-call options, and weekend support (though it's important to note that these are often offered as costed options). When searching for the perfect MSP, look for a global company that can support multiple time zones and offers round-the-clock support, so you can rest assured that help is available whenever you need it.
6. Avoid Expensive Downtime
Another one of the benefits of managed services is that rather than sit and wait for something to go wrong, MSPs take a proactive approach to maintenance. MSPs use remote monitoring and management to identify, diagnose, and troubleshoot potential problems before they ever have a chance to become an issue. Given the fact that network downtime can cost businesses as much as $5,600 per minute — that's well over $300k per hour — it's easy to see how outsourcing to an MSP pays for itself.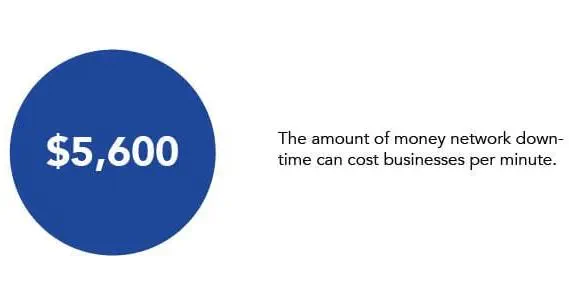 If, in the unlikely event that things do go awry, an MSP can provide expert backup and disaster recovery services to get your systems back online.
7. Gain a Reliable Point of Contact
When you partner with an MSP, rather than work with a rotating cast of characters, you'll get a dedicated team that knows your company and your business solutions inside and out, led by a single customer success manager (CSM). Your CSM will act as a reliable, single point of contact who can serve as a middleman between you and your vendors and triage any issue on your behalf. Should your CSM be unavailable for any reason (after all, everyone needs a vacation), there's an established escalation path and a secondary contact ready to step in, so you always have someone in your corner.
8. Get Support for Security & Compliance
Software platforms such as Dynamics 365 collect and analyze an exponential amount of data on a daily basis in order to benefit your business — data that must be maintained in a secure way that is compliant with relevant industry regulations. Unfortunately, MSPs can't handle corporate compliance needs on your behalf (but what a world it would be if they could!), but your MSP can partner with your legal team to find out which regulations it should be aware of so that it can take precautions to ensure that your systems meet them.
What to Look for in an MSP
We've mentioned some of the qualities to look for in a managed services provider throughout the body of this article — let's take a moment to review. The ideal MSP should:
Offer a flexible service model
Take a shared approach to managed services
Have a solid strategic relationship with either your solutions or cloud provider
Have hundreds of consultants available
Offer advanced services
Support multiple time zones
Provide round-the-clock support
Utilize remote monitoring and management for proactive maintenance
Have a solid backup and disaster recovery strategy
Have a reliable, single point of contact dedicated to your business
Have an established escalation path and provide a secondary contact
Work with your legal team to address compliance issues
If your MSP is able to meet all of these qualifications, you can rest assured that your systems are in good hands.
Discover the Benefits of Managed Services with Hitachi Solutions
Why Hitachi Solutions? We're glad you asked.
As a proud Microsoft Managed Services partner for over 12 years, we have strategic partnerships with Microsoft at all levels, which enables us to fast-track high-priority tickets through the appropriate escalation paths.
We not only provide IT support, but also value-added services such as business process consulting, solution enhancement, data estate assessments, and more.
Start with a CSM and one or two consultants and grow your team over time to build long-term capability.
Gain access to Hitachi Solutions' internal network of Architects, as well as our Delivery Team, if and when necessary.
Enjoy the freedom to customize your engagement according to your needs — from a la carte services to the complete package or a limited-time engagement to ongoing services, we're ready to meet you at your level.
Value your independence? Hitachi Solutions can help you increase user adoption and develop a comprehensive knowledge base, so you can reduce your dependency on our Managed Services team over time.
Here at Hitachi Solutions, we're dedicated to helping businesses like yours achieve organizational success and embrace digital transformation through the power of Microsoft Dynamics 365 and the managed services model. Ready to transform your business? Let's get started.